A community group in one of England's most deprived areas has overcome strict planning laws to build a wind turbine that will produce equivalent electricity to power 3,000 homes. It will also bring in £100k annually for community projects. How did they do it?
"Positive discouragement." That's how Andrew Garrad describes the UK government's current onshore wind power policy – when he's being diplomatic. "Pathetic" and "mealy-mouthed" when he's not.
And he should know: in April, the director of Ambition Community Energy CIC received approval to build England's largest wind turbine in the Lawrence Weston area of Bristol.
The project had been six years in the making – the process "long and arduous", Garrad says – but the groundwork has now started for the 150m-high turbine which, once completed, will power around 3,000 homes.
"Onshore wind is the cheapest form of new generation, it's zero-carbon,"  says Garrad, "and yet we have a policy in England not to [build] it."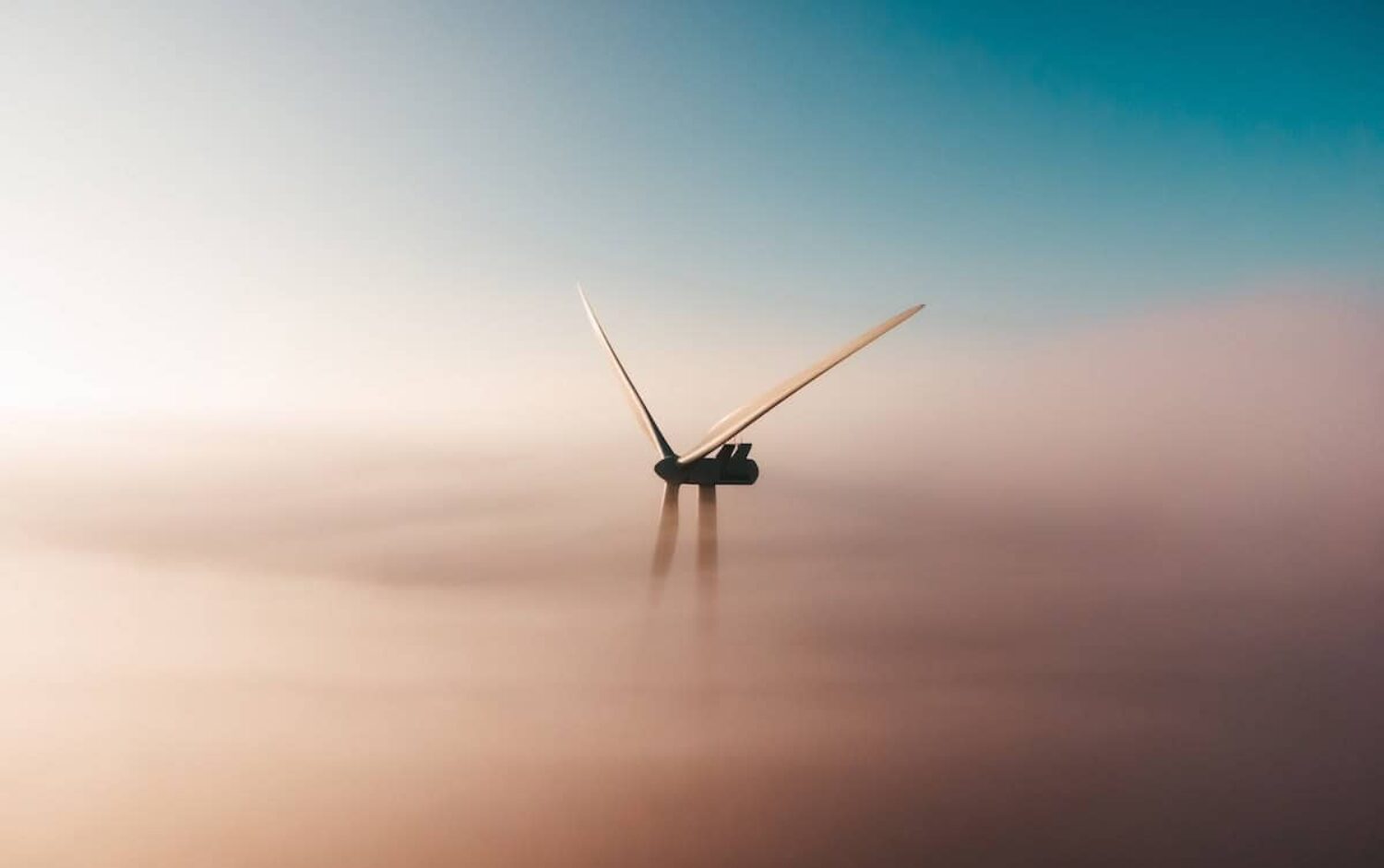 That's because in 2015, the UK government changed its default position on new onshore wind projects. Local planning authorities were instructed to reject new schemes unless they had both community support and were on a site specifically designated for a wind farm.
The decision effectively stopped the development of onshore wind in the UK. So how did Ambition Community Energy overcome the odds – and can other communities follow suit?
Defying the odds 
The post-war housing estate of Lawrence Weston, where poorly-insulated homes and fuel poverty are serious issues, ranks among England's most deprived areas.
Mark Pepper, the development manager at the local residents' group Ambition Lawrence Weston, says the estate is: "an area you would stay for a little while until the housing department could re-house you." Except, a lack of social housing meant that few people were being rehoused.
So when the Conservative Party introduced their flagship austerity policy in 2010 and the local college later closed down, Pepper sought change. He wanted to give people a reason to live in Lawrence Weston and re-empower the community. In 2012, along with other residents, he started Ambition Lawrence Weston, and the group soon got to work.
Onshore wind is the cheapest form of new generation
It used £1m of National Lottery 'Big Local' funding to spend on the needs of residents: preventing the local youth centre from closing down and developing plans to build and open a new community health hub. Ambition also worked with housing developers to ensure that the majority of new homes would go to local families, and it helped open a supermarket that sold fresh fruit and vegetables.
Their new wind turbine will produce equivalent energy to power the entire estate and bring in an estimated £100,000 a year or more for community projects. "This could be a gamechanger," Pepper told the Guardian.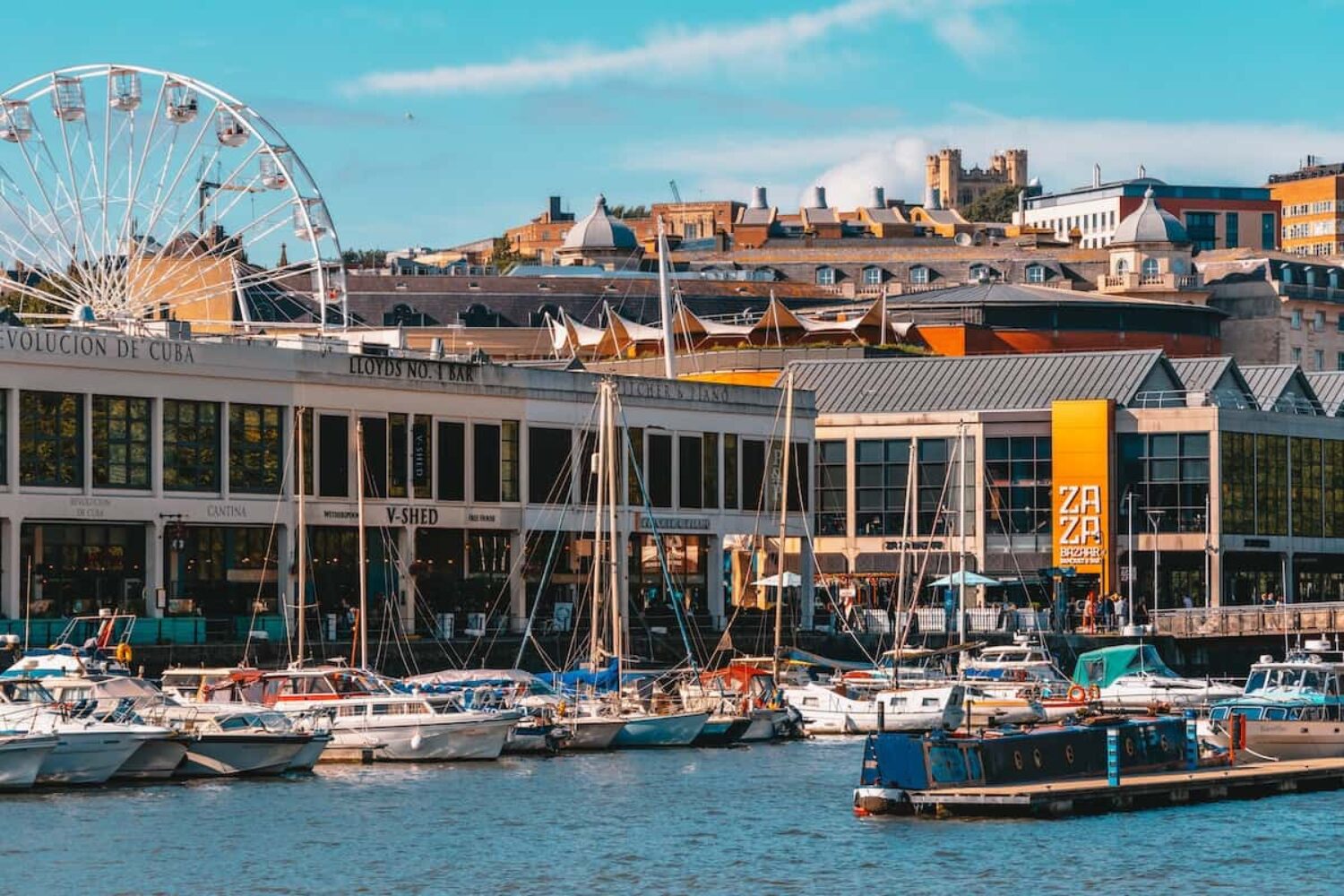 Indeed, government research suggests that a community-owned wind energy model could retain "around 12 times greater economic value at a local level" than its commercial counterpart. But there are still barriers to overcome.
"I don't think that we have provided a blueprint for future community energy projects," admits Andrew Garrad, who has worked in the wind energy sector since 1984. "But I think we've learned an awful lot of lessons which will be valuable to other community energy projects."
This is because Ambition Community Energy had to raise the money, build the project and also find a way to sell the energy. "[Something] no other project would have had to do in the past," says Garrad.
Getting the community on your side is vital. Wind energy is very binary
His advice to other groups looking to install clean, locally-produced energy? "Getting the community on your side is vital. Wind energy is very binary. People either love it and see it as a symbol of clean power for the future or they see it as a blot on the landscape – and there's very little in between."
Recent government data suggests that 80 per cent of people in the UK now support onshore wind energy and only 4 per cent oppose it. The Lawrence Weston project received 69 letters of support and one objection – from the owners of Seabank Power Station who were worried that the turbine could fall onto its cooling tower. Their fears were eventually allayed.
The group also needed to ensure the wind turbine could actually be connected to the grid. "It sounds very obvious but that's quite a bureaucratic process and in many places, connection capacity has been used up," says Garrad, which is something that could hamper future community projects.
"Community groups should also realise that the process takes time, and tenacity – mainly to get planning permission. Long before I arrived on the scene, Mark and a couple of others had been working relentlessly. It took six years to get to this stage"
The Lawrence Weston scheme was initially recommended for rejection by the local planning authority officers, before the Bristol city council planning committee voted unanimously in its favour. It was then sent to Robert Jenrick MP, the secretary of state for housing, communities and local government, for final approval.
Garrad and others hope this process will change soon. Bristol city council declared a climate emergency in 2018 and the government has plans to decarbonise the UK's electricity system by 2035. It says it will "double down on efforts to deploy a new generation of home-grown technologies," despite there being no relaxation of the planning rules around onshore wind in the recently published energy security strategy. The document did, however, contain a small nod to communities who wish to host such projects. "[We] will consult this year on developing local partnerships," the strategy said.
Onshore wind will be vital to the UK's low-carbon mix as it's one of the quickest renewable energy sources to set up. Projects typically take a year to build, plus planning, while a new nuclear plant can take up to 20 years.
"Onshore renewables in the UK are an obvious choice from an economic and environmental perspective," says Matthew Clayton, managing director at Thrive Renewables, who provided Ambition Community Energy with a £4m loan to fund the construction of the turbine. "[But] it's currently a challenging choice from a political perspective."
In June, a progress report by the independent Climate Change Committee found that the UK is on course to miss its legal targets of reducing its greenhouse gas emissions to net zero by 2050.
"The country is crying out to end its dependence on expensive fossil fuels," said the chairman, Lord Deben. "The window to deliver real progress is short."
The country is crying out to end its dependence on expensive fossil fuels
According to the Met Office, the British Isles have the third-highest wind averages in Europe, behind the North and Baltic Seas. This means onshore wind power can be produced here at approximately half the cost of nuclear power and about a quarter of the cost of gas.
For those who want to replicate what is happening in Bristol, Clayton says: "There are numerous organisations which can support motivated people and motivated communities with their thinking. Community Energy England is a great place to start."
There is also government funding available for early-stage development and feasibility work. "So if you're got a plan and a vision, then I really encourage people to treat it as the art of the possible rather than the impossible," says Clayton.
Maybe the winds of change are beginning to blow.
Main image: Alexey Fedoren/iStock
Credit: Source link