Buy the change you want to see in the world with the help of these Black Friday ethical gifts, featuring items that are driving positive change for people and planet
Buy the change you want to see in the world with the help of these Black Friday ethical gifts, featuring items that are driving positive change for people and planet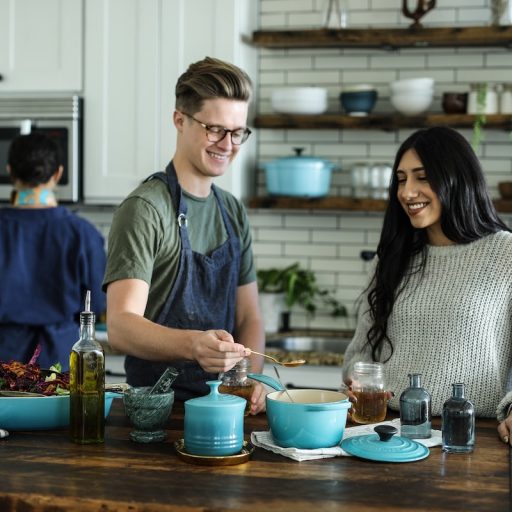 A cookery class
Migrateful runs cookery classes led by migrant chefs who are struggling to integrate and access employment, due to legal and linguistic barriers. The experience of learning to make authentic recipes from around the world, sharing food and meeting new people makes for a purposeful present. £20 online and £43.71 in person; migrateful.org 
Image: Edgar Castrejon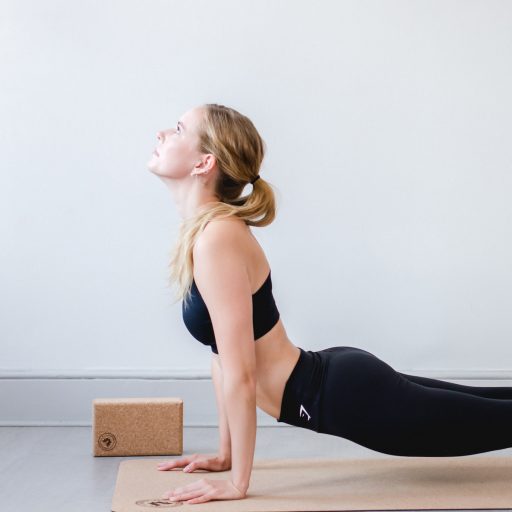 Corkyogis yoga mats
For every yoga mat that it sells, Corkyogis donates 10 per cent of profits to Destiny Reflection, a charity that supports survivors of sex slavery and human trafficking in Kolkata, India. The natural, eco-friendly cork mats have great grip, even during strenuous sessions. Complete the gift by adding a sari yoga mat bag made by women and girls in Kolkata. £65; corkyogis.com 
Image: Corkyogis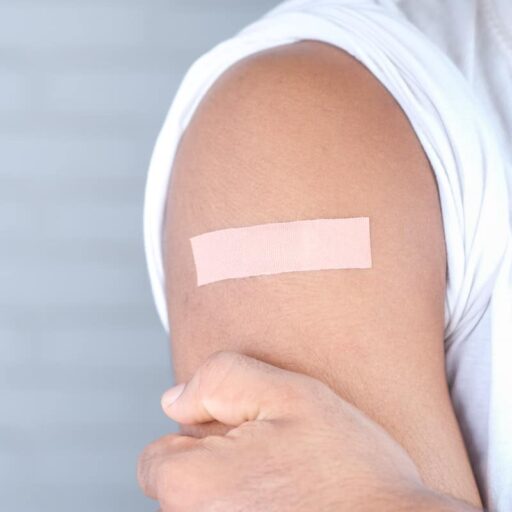 Go Give One
Gift wrap a Covid vaccine for someone in a lower income country this winter by donating on behalf of a loved one through Go Give One. Created by the WHO Foundation, the campaign prioritises those who need them the most in countries that cannot afford them, making this a potentially life-saving gift. From £4; gogiveone.org
Image: Towfiqu Barbhuiya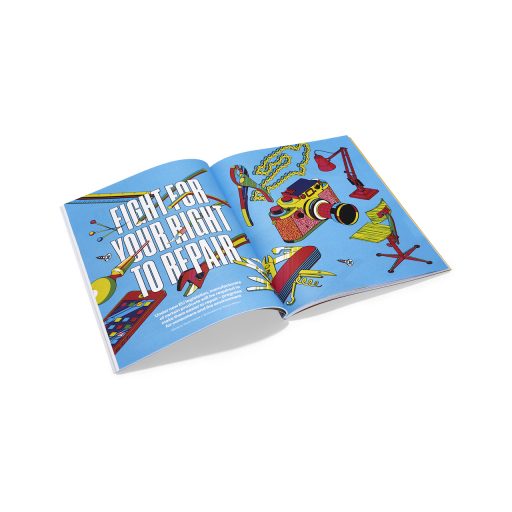 Positive News gift subscription
Give someone a lift this Christmas by buying them a subscription to Positive News magazine. They'll receive all four issues in 2022, plus a copy of the current issue at Christmas, plus access to the digital edition. Each issue features inspiring stories about what's going right in the world, brought together in a certified carbon neutral magazine. £30; positive.news/magazine/
Image: Positive News magazine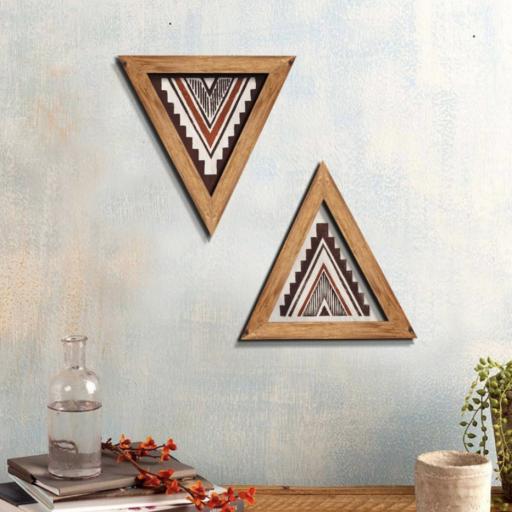 Khesht wall art 
Available from refugee-run online shop Anqa Collective, these beautiful wall hangings are inspired by traditional Iranian patterns, and are printed with water-based ink on organic cotton. Ideal for the home interior design enthusiast in your life, these ethical gifts are made to order and come with their own wooden frames. £46.89; anqacollective.org 
Image: Anqa Collective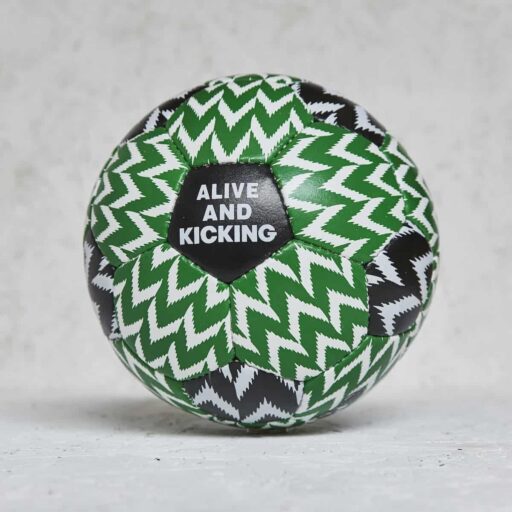 Hanjari football
Alive and Kicking make hand stitched, professional standard leather footballs. Each ball has a striking design, which has been handprinted. Buying this Alive and Kicking ball will directly support ethical jobs and the delivery of health education in disadvantaged communities in Ghana, Kenya and Zambia. £15-25; socialsupermarket.org
Image: Alive and Kicking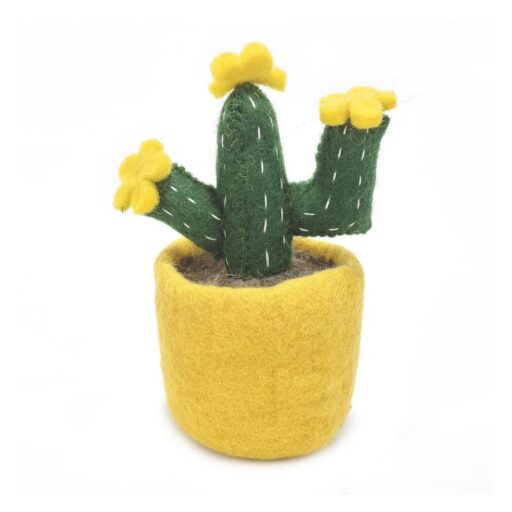 Felt cactus
Finally a houseplant you can't kill. It looks great, doesn't need water and is surprisingly soft. Hand-felted in Nepal and Fair Trade certified, it's made with all natural and biodegradable materials and dyes. By buying Felt So Good products you help fund fairly paid work in Nepal, and help protect and promote ancient techniques and skills. £19.95; goodthingsgifts.co.uk
Image: Felt So Good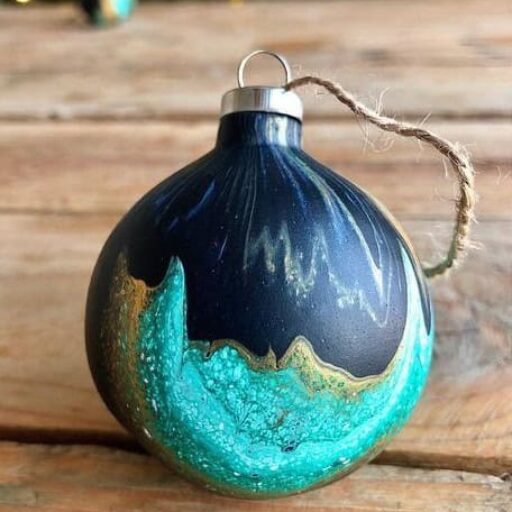 Handmade baubles 
These hand-painted ceramic baubles are designed by refugees and make great stocking fillers. There are four styles to choose from including one particularly dazzling design by Karim from Kuwait. He wanted to show that life isn't just about sadness – brightness and happiness are never too far away. £15; giftshop.redcross.org.uk
Image: Cotswold Bauble Company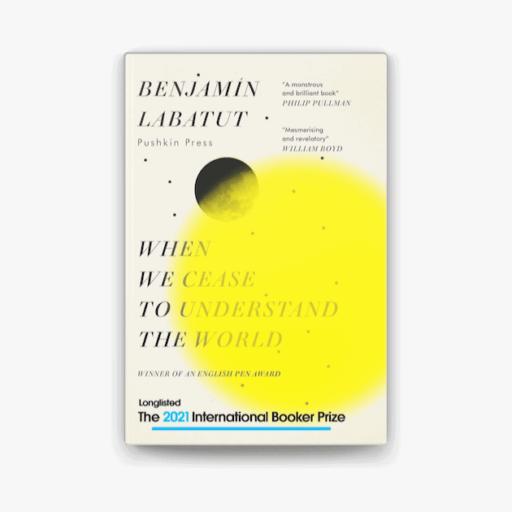 When We Cease to Understand the World, by Benjamín Labatut
Shortlisted for the 2021 International Booker Prize, Benjamín Labatut's When We Cease to Understand the World uses a blend of fiction and historical fact to explore the stories of great minds who expanded our own notions of what is possible, including Fritz Haber, Alexander Grothendieck, Werner Heisenberg and Albert Einstein. £8.99; uk.bookshop.org
Image: Pushkin Press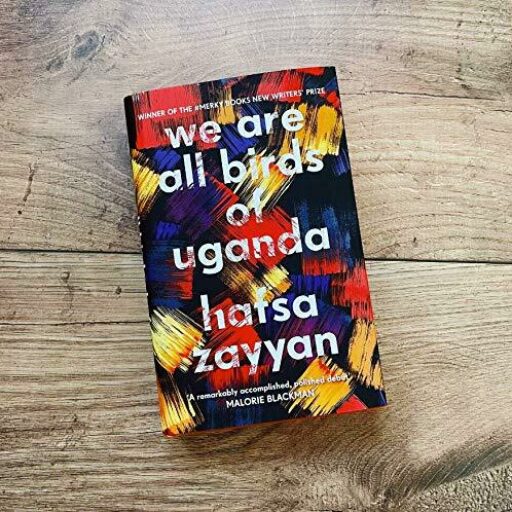 We Are All Birds of Uganda, by Hafsa Zayyan
Hafsa Zayyan – co-winner of the inaugural #Merky Books New Writers' Prize – has been described as one of the most exciting young novelists of today. Moving between 1960s Uganda and present day London, her latest release, We Are All Birds of Uganda, explores racial tensions, generational divides and what it means to belong. £14.99; penguin.co.uk 
Image: Penguin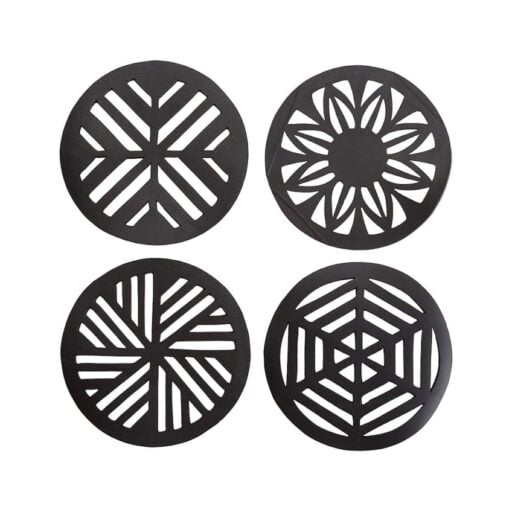 Recycled rubber coasters
Bringing the principles of the circular economy to rubber waste are these geometric coasters, which are made out of old tyre inner tubes from lorries and buses. Sourced from Indonesia, the coasters are hand cut and heat resistant, so the recipient won't have to worry about ring marks on the furniture ever again. £15; paguroupcycle.com
Image: Paguro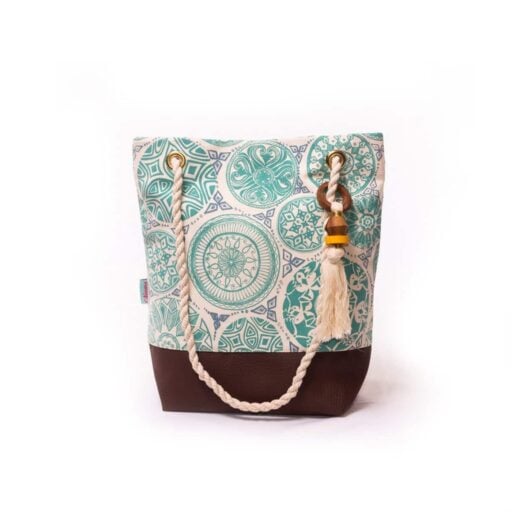 Fair Trade tote bag
Neema Crafts transforms the lives of more than 120 people with disabilities in the rural Iringa region of Tanzania. These Fair Trade, screen-printed tote bags with rope handles and a wooden toggle are made using sustainable and environmentally-friendly materials. £25; goodthingsgifts.co.uk
Image: Nema Crafts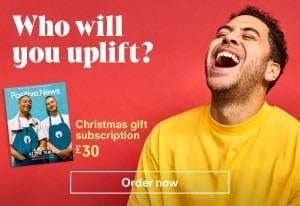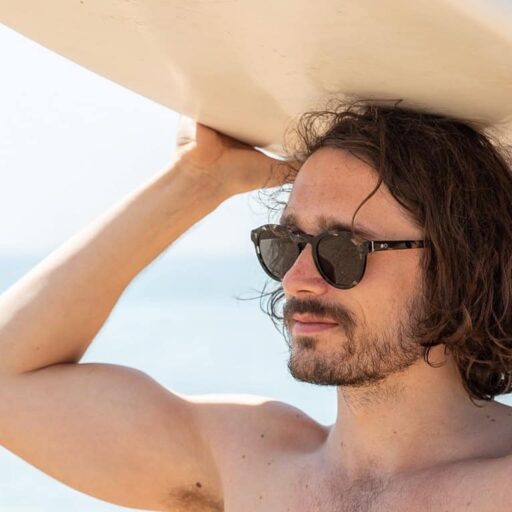 'Lich Flint' sunglasses
There are 1.2 billion people worldwide with poor vision, simply because they are unable to receive basic surgery or access glasses. Pala Eyewear, which says it keeps its impact on the planet low and its impact on people high, funds eye care projects across Africa and makes stylish, sustainable eyewear handmade in a family run workshop in Italy. £110; palaeyewear.com
Image: Pala Eyewear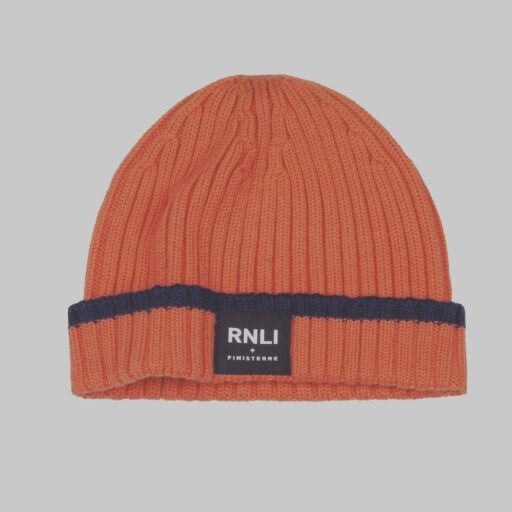 RNLI fisherman beanie
Made from super soft merino wool, this classic fisherman's rib beanie will keep your loved one toasty warm this winter. It's finished with the RNLI logo and 10 per cent of profits go to the charity that saves lives at sea. The brand itself, Finisterre, was founded by surfers and is committed to sustainability and transparency in its supply chain. £30; finisterre.com
Image: Finisterre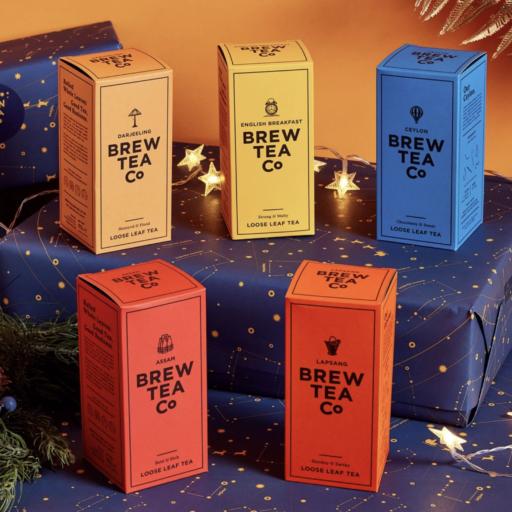 Brew Tea Co. tasting bundle
This tasting bundle includes five best-selling black teas, from English breakfast to Darjeeling. Made from rolled whole leaves and blended in Manchester, Brew Tea Co. believe only the best will do. They work with Ethical Tea Partnership Growers and are Rainforest Alliance Certified. Packaging is plastic-free and tea bags are compostable. £30; brewteacompany.co.uk
Image: Brew Tasting Co.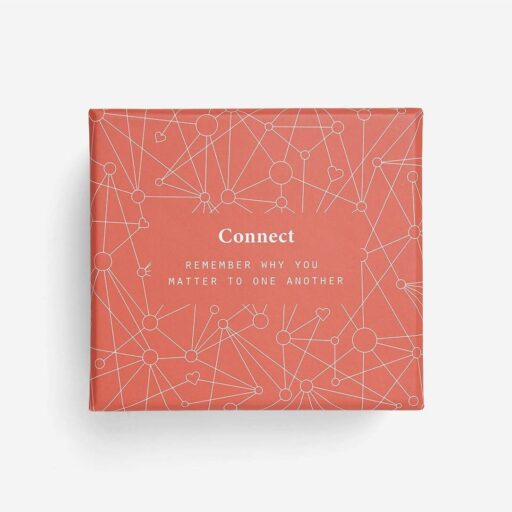 Connect card game
Designed to foster closeness between couples, Connect uses the structure of a card game to helps lovers clear the air, rekindle their affection for each other and bring the fun back into their relationship. A deceptively simple game with potentially enormous benefits. £22; theschooloflife.com
Image: School Of Life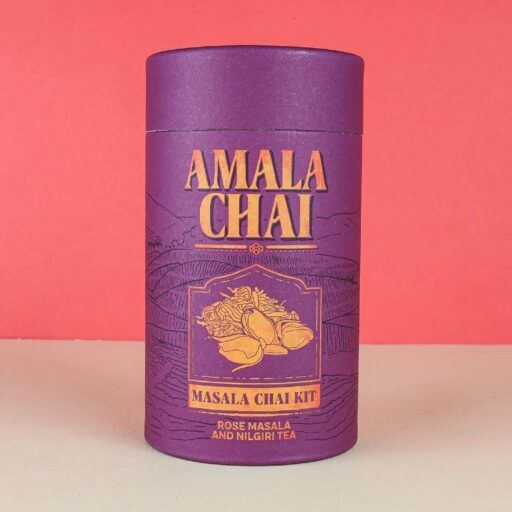 Masala chai kit
Pay homage to the ingredients of India and support producers there with this Masala chai tea kit from Amala Chai, which donates 5 per cent of each sale to support rural farming initiatives in Kerala. Inside this gift, you'll find 60g of black Aassam tea and 25g of cardamom masala: a perfectly balanced blend of cardamom, nutmeg, black pepper, ginger powder, and cinnamon. £9.50; bigissueshop.com
Image: Amala Chai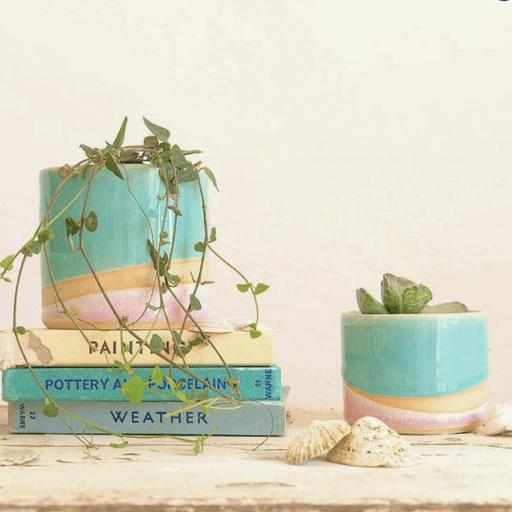 Ceramic planters
These two stoneware planters are an ideal gift for the botanist in your life. Produced by Habulous, an ethical homeware brand, they are all handmade by Nicky Edmunds in her Dartmore studio, and packaged using vegan and recycled materials. £22.50; wearthlondon.com
Image: Habulous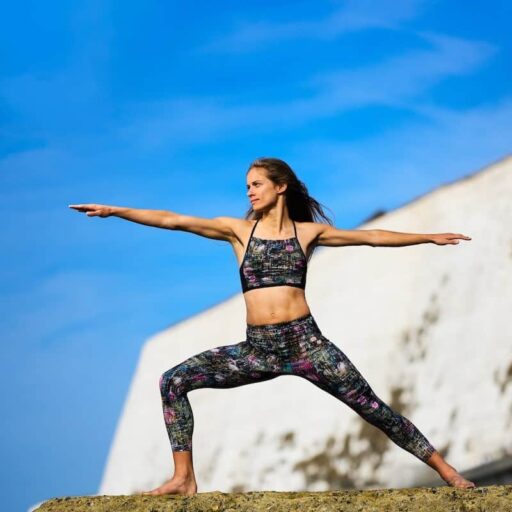 Ruby Moon leggings
The world's only completely circular, not-for-profit swim and activewear brand makes these soft, stretchy sports leggings using regenerated nylon from ocean waste, such as fishing nets. Each purchase helps provide finance to a female entrepreneur through Lend With Care, which empowers women with micro loans. £79; rubymoon.org.uk
Image: Ruby Moon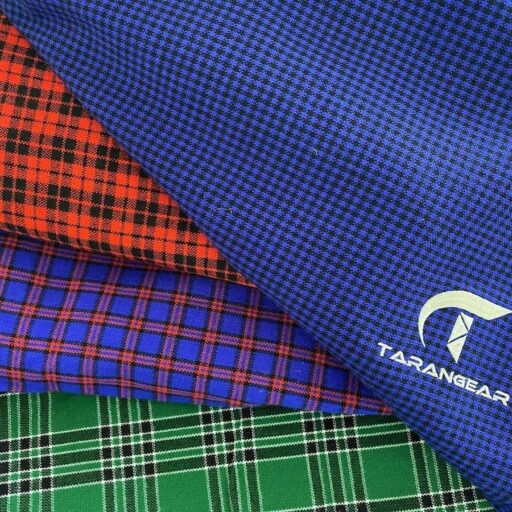 Tarangear Maasai blankets
Affectionately known as the 'African blanket', this vibrant, handmade textile is worn by the Maasai people of East Africa and makes the perfect travel companion or outdoor throw. In addition to employing local artisans, Tarangear donates 10 per cent from each sale to support wildlife conservation efforts in Tanzania. $34.95; tarangear.com
Image: Tarangear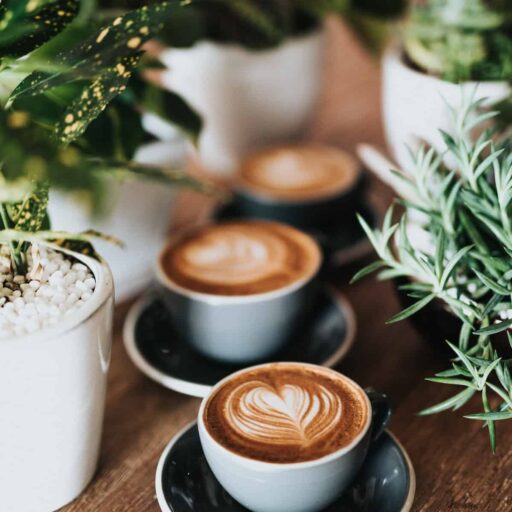 Easy Jose coffee
Easy José is a specialty coffee roaster that is leading the industry through its ethical and sustainable sourcing model. The recipient of this gift can enjoy their morning coffee knowing it's made by people, the Mayni indigenous, who are committed to rainforest protection and defending against its destruction. From £8.50; easyjosecoffee.co.uk
Image: Nathan Dumlao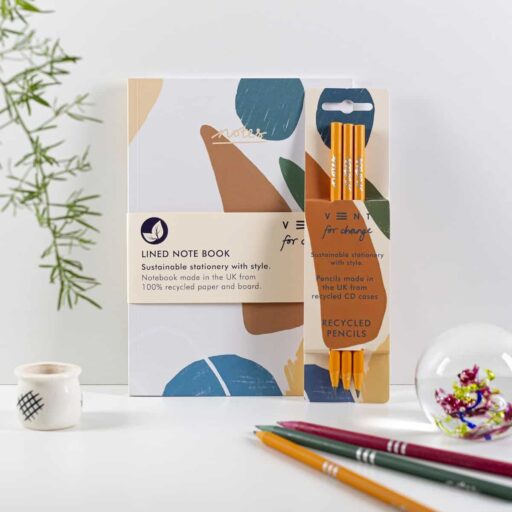 Recycled notebook from Vent
Stationary obsessives will love these stylish notebooks, made in the UK from 100 per cent recycled paper and card. Proceeds from this notebook go towards the Ambassador for Change Programme, which provides pencils to communities that need them. Meanwhile, 10 per cent from every item sold goes to supporting children's education projects worldwide. £7.99; ventforchange.co.uk
Image: Vent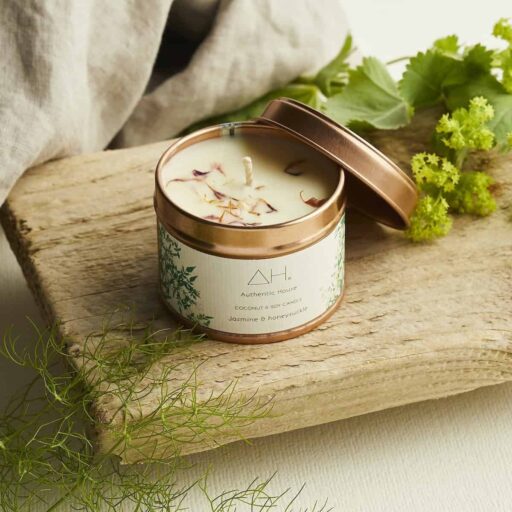 Authentic House candles
This jasmine and honeysuckle candle evokes the scent of summertime, which is certain to cheer up any grey winter day. Each of Authentic House's candles are handmade in the UK from a blend of coconut and soy wax and decorated with petals. They are vegan, paraffin, phthalate and palm free, and a tree is planted with every order. £12 authentichouse.co.uk
Image: Authentic House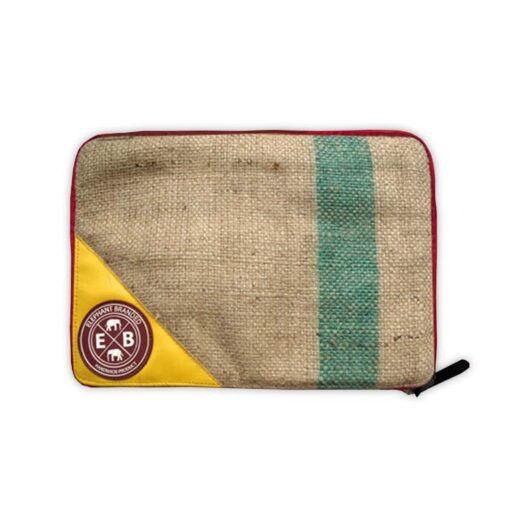 Laptop case
Made out of recycled rice bags by villagers in Cambodia, these laptop cases are designed to keep Apple MacBooks safe in transit, and make great ethical gifts. For every one sold, Elephant Branded hand delivers a stationary pack to a child in Africa or Asia, so they make for great ethical gifts. The cases come in two sizes: 13 or 15 inches. £39.99; elephantbranded.com
Image: Elephant Branded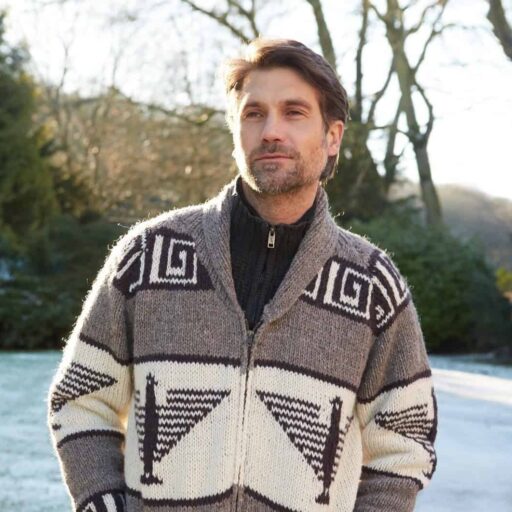 Pachamama men's condor jacket
Throw it back to the 90s with this retro zip jacket featuring bold condor motifs, which is handmade in Nepal from 100 per cent wool. Pachamama has been Fair Trade since 1990, and donates 10 per cent of all profits to Net4kids, a charity supporting underprivileged children. £75; pachamamaknitwear.com
Image: Pachamama 
Main image: Superkitina
Positive News may earn a small commission from some of the links in this article, but our ethical gifts selection has been made independently. Any revenue we make from the sale of these ethical gifts helps to fund our inspiring journalism.
Credit: Source link